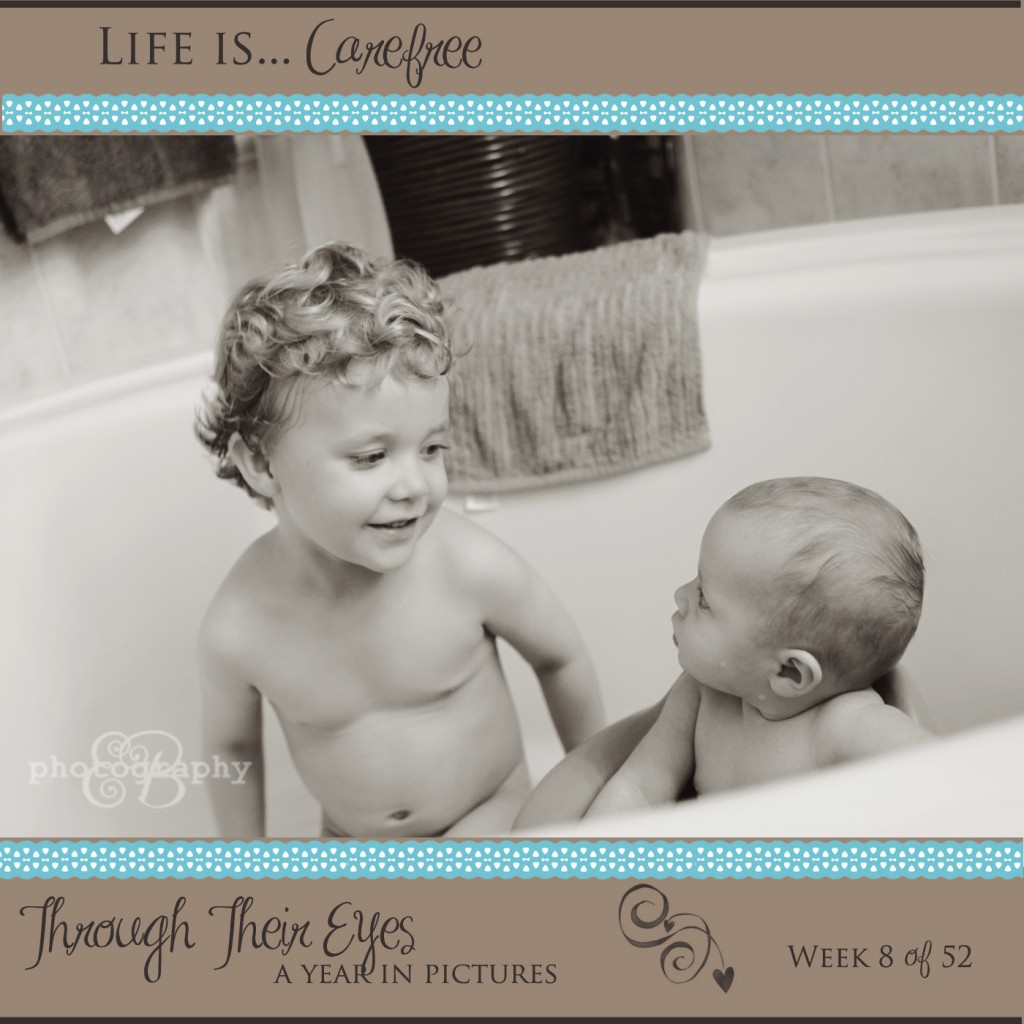 Silly me for planning a trip to Disney later in the year. Silly me because the best thing on the planet it already in our house, in our bathroom to be exact. In what was really my own effort to get the kids to bed more quickly one night, I grabbed the Bumbo seat and headed upstairs to the large garden tub in the master bath. Andrew was immediately giddy. "Allison and I are going to take a bath together?!?!"
What I didn't expect, but probably should have, was that Allison would giggle through the entire bath, splashing like usual but laughing her high pitched tiny giggle at the entire situation. It was hard to get them out of the tub.
It was a joint effort, the four of us together in the bathroom laughing with our kiddos. Then came pjs and a bedtime story. It was an unexpected moment. A chance to pause what had been a very busy night and sit together and read and laugh and enjoy each others company.
I'm still planning that trip to Disney. It will be Allison's first. But that simple night was a good reminder that true joy doesn't cost anything and can be found at the most unforeseen times and  in the most unexpected places.